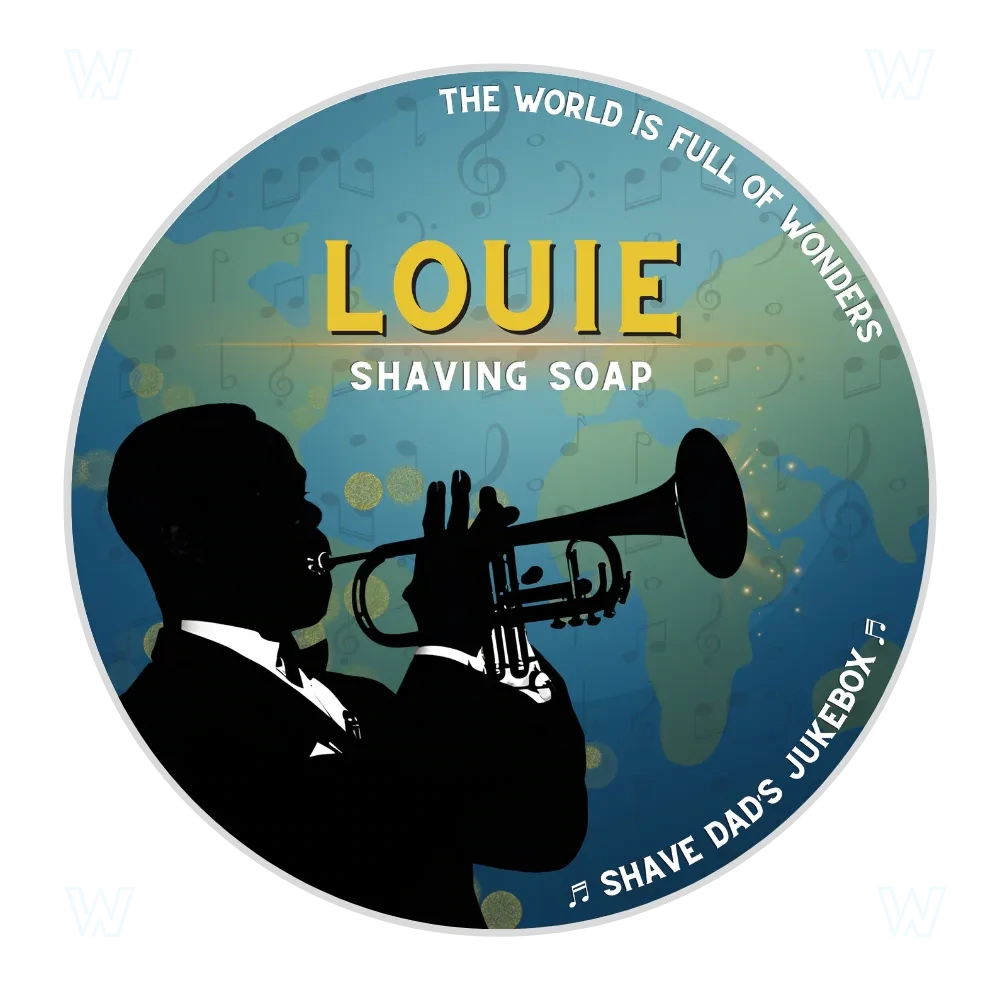 Shave Dad Louie Premium Artisan Shave Soap by Master Soap Creations
01266
Product Details
Brand:
Master Soap Creations
Well, folks, gather 'round and let me tell ya 'bout Louie – a shaving soap and aftershave splash that's gonna make your heart sing. It's a special creation, born from the soulful collaboration between The Wet Shaving Store, the good folks at Shave Dad, and the masters of soap at Master Soap Creations.
Louie, it's all 'bout the scent, and let me tell ya, it's like a smooth jazz melody for your senses. It's a dupe of Jo Malone's Vetiver & Golden Vanilla, a fragrant symphony that's gonna transport you to a world of pure indulgence. Imagine the sweet embrace of golden vanilla, laced with the earthy notes of vetiver – it's like a musical journey for your nose.
This here set, it's an exclusive gem, a limited edition masterpiece that's as rare as a blue moon on the bayou. The Wet Shaving Store, Shave Dad, and Master Soap Creations, they done put their hearts and souls into creatin' somethin' special for ya.
So, whether you're a seasoned shaver or just startin' out, let Louie be your guide to a smooth, soulful shave. This ain't just grooming; it's a musical experience, a symphony of scents, and it's only here, in this exclusive collaboration. Get ready to croon like ol' Satchmo himself, 'cause with Louie, you're in for a smooth, sweet, and unforgettable ride.
Net Weight 6 Ounces
From Master Soap Creations:

Scent: Vanilla, Vetiver, Cardamom, Tea, Grapefruit
Ingredients: Steric Acid, Potassium Tallowate (Tallow), Rininus Communis (Castor) oil, Butyrospermum ( Shea Butter), Cocos Nucifera (Coconut) oil, Theobroma Oil (Cocoa butter), Fragrance/Essential oils, Potassium Hydroxide, Sodium Hydroxide, Bentonite Clay, Persea Gratissima (Avocado) oil, Glycerine, Sodium Lactate, Xantham gum, Tussah silk.
Designed in the USA and Made in South Africa
Save this product for later