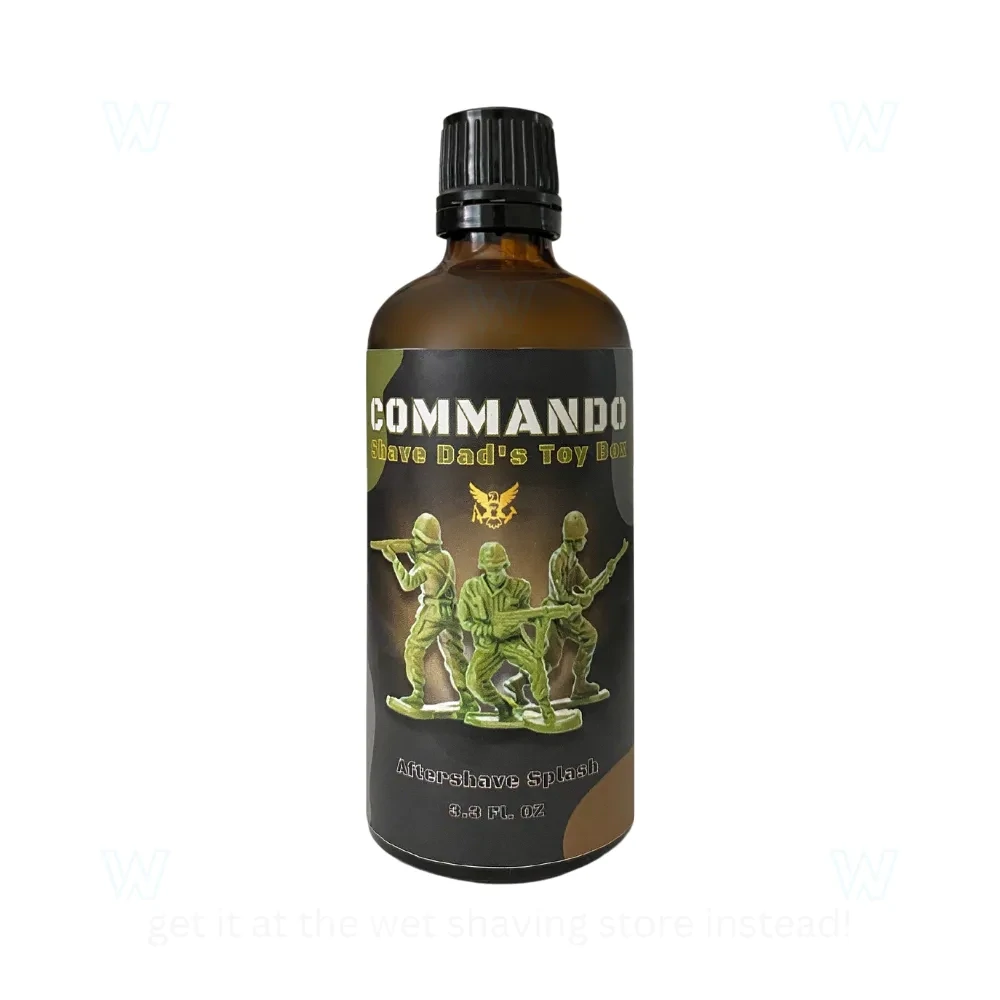 Shave Dad Commando Premium After Shave Splash by Strike Gold Shave
01276
Product Details
Listen up, soldier! This here is COMMANDO – a rugged, no-nonsense shaving soap and aftershave splash, born from a collaboration between The Wet Shaving Store, Shave Dad (the premier Facebook Group for Shaving), and the elite grooming experts at Strike Gold Shave. If you're lookin' for a shave that's as tough as boot camp, you're in the right place.
The scent notes in this set will have you standin' at attention. Sandalwood, leather, papyrus, cedar, cardamom, violet, iris, and amber – it's a scent profile that means business. It's like the aroma of a seasoned commando, strong and unyielding.
This exclusive collaboration means you're gettin' a product that's been through the crucible. It's designed for the modern man who takes his grooming as seriously as a mission. The soap lathers like a precision operation, while the aftershave splash soothes your skin like a medic on the battlefield.
So, whether you're a grizzled veteran or a fresh recruit to the world of wet shaving, COMMANDO is your ticket to a shave that's as sharp as a bayonet. Stand tall, stand proud, and conquer your day with the confidence that only a COMMANDO can provide. Dismissed!
Net Weight 3.1 Ounces / 100 ml
Scent: Sandalwood, Leather, Papyrus, Cedar, Cardamom, Violet, Iris, and Amber
Ingredients: Denatured Alcohol, Fragrance, Water, Aloe, Hamamelis Virginiana (Witch Hazel)
Made in the USA
Save this product for later