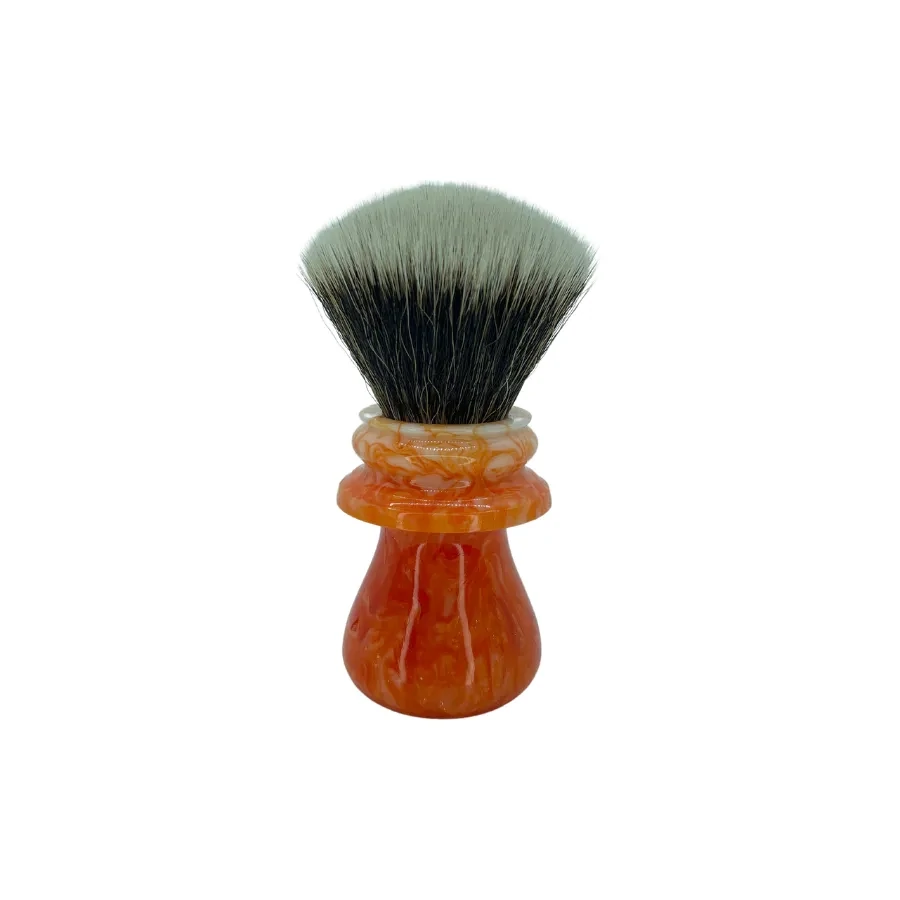 Nameless Workx Deep Flames Hand-Turned Shaving Brush - Premium Synthetic G5C Knot
NMLSWX-32
Product Details
Discover the exceptional collection of Nameless Workx Shaving Brushes, meticulously handcrafted by a talented artisan dedicated to producing top-quality grooming tools. Crafted with precision and care, these brushes are the epitome of superior craftsmanship.
Each shaving brush in this collection is expertly made using high-quality resin, ensuring durability and a luxurious feel. The artisan's meticulous attention to detail guarantees that every brush meets the highest standards of quality and performance.
Proudly made in the USA, these brushes showcase the artisan's commitment to supporting local craftsmanship and delivering exceptional products to discerning wet shavers.
The Nameless Workx Shaving Brushes feature the renowned G5C knot, known for its exceptional lathering capabilities and comfortable feel on the skin. Whether you're a seasoned wet shaver or new to the traditional shaving experience, these brushes will elevate your grooming routine to new heights.
Indulge in the ultimate shaving experience with Nameless Workx Shaving Brushes, where artistry and functionality seamlessly blend. Experience the difference that superior craftsmanship and attention to detail can make in achieving a flawless and enjoyable shave.
Choose Nameless Workx for an extraordinary shaving brush collection that embodies quality, craftsmanship, and passion for the art of wet shaving. Elevate your grooming routine with these exceptional brushes and enjoy a luxurious, comfortable shave every time.
Pictures do not do this brush justice!

Tech Specs:

Knot: Premium Synthetic Fan G5C
Knot Size: 26mm
Loft: ~ 2" or 51mm
Handle Length: ~ 2.3" or 59.2mm
Handle Diameter:

Narrowest Section: ~ 1.13" or 28mm
Widest Section: ~1.9" or 48mm

Special Feature: Lather Guard
Brass Maker Coin: Included
Maintenance and Care:

Handle your brush with care. Do not drop your brush as that can damage it. If your brush comes with natural hair fibers, make sure to care for it as you would any other non-synthetic hair brush. Allow enough time for your brush to dry after use. Wash the knot using standard washing methods as necessary. Make sure your brush is completely dry before storing it so mold does not build up.

Made in the USA
Save this product for later