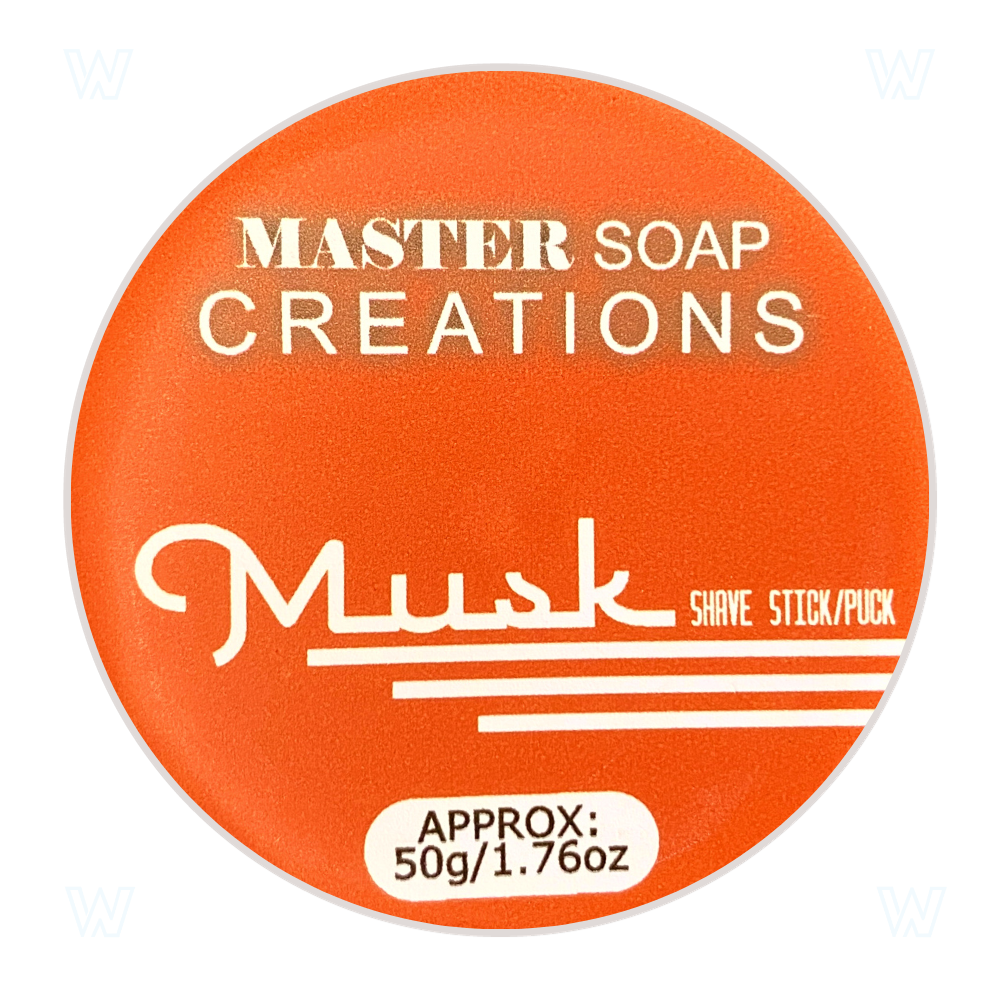 Master Soap Creations Musk Artisan Shaving Soap Stick Puck
01263
Product Details
Brand:
Master Soap Creations
Introducing "Musk" by Master Soap Creations, a grooming companion that embodies the essence of sweet musk, packaged in a small, compact puck.
Now, when we talk about "Musk," we're talking about a scent that's as smooth as a well-worn six-shooter, yet with a sweetness that's as comforting as an old friend. This shaving soap is a no-nonsense, straightforward addition to your grooming arsenal.
Musk, by Master Soap Creations, is your no-frills, compact, and dependable grooming sidekick. It doesn't come with fancy bells and whistles, but it's got something that's even better - a sweet musk scent that is masculine and classic.
This soap doesn't make promises it can't keep; it's just good, old-fashioned quality that gets the job done. Compact and perfect for travel, it's the kind of reliable companion you want with you when you're out on the trail or just facing the day.
So, if you're looking for a no-nonsense shaving soap with a sweet musk scent, Musk by Master Soap Creations is your answer. It's uncomplicated, it's dependable, and it's got a scent that's as timeless as the frontier.
Musk is not just a soap; it's a statement of simplicity and reliability, enriched by the sweet musk scent that will make every shave an experience that is timeless and dependable.
Net Weight 1.76 Ounces
From Master Soap Creations:

Scent: Sweet Musk
Meet MASTER SOAP CREATIONS latest Creation!!! The new shave stick in a tub... It's all the goodness of the MSC soaps you already know and probably own in a handy compact tub... Excellent travel companion... Literally, take the stick/puck out of its container rub it all over the area to be shaved then proceed to face lather with a shaving brush, adding small amounts of water to your shaving brush as needed, and be prepared to be amazed by the creamiest, sickest lather you've ever come across... Be warned this is super slick stuff!!!

50g / 1.76oz
Made in South Africa
Save this product for later