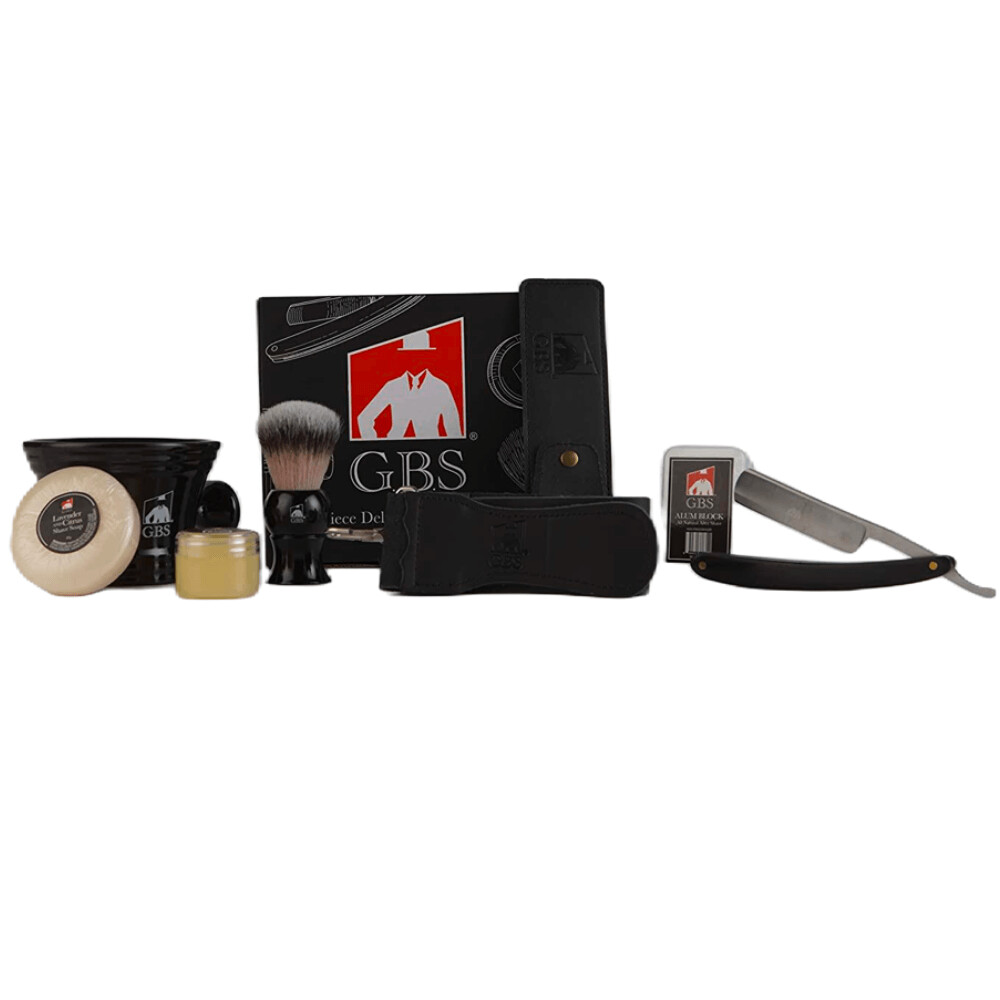 GBS 8 Piece Shaving Kit - Mug, Brush, Straight Razor, Shaving Soap, Strop, Alum Block, Strop Paste, and Case
00738
Product Details
Set Includes:

Straight Razor: Shave Ready 6/8
Shaving Soap: Lavendar and Citrus 85G
Synthetic Shaving Brush: Handle design may vary.
Heavy-Duty Ceramic Mug
2" X 18" Leather Strop
Strop Paste 30G
Alum Block
Razor Case
From GBS:
PROFESSIONALLY CURATED GBS PRODUCTS – Our Luxury shaving kit has been curated by Professional barbers to include our most popular and high-quality products that you would need in one spot.
EVERYTHING YOU NEED IN ONE KIT- One Straight Razor, one Strop, one container of Strop Paste, one Black Ceramic Mug, one Synthetic Shaving Brush, one Alum Block, and one G.B.S brand randomly selected shaving soap is included in our box.
PERFECT GIFT FOR MEN – Our shaving set is a great present for any occasion, a shaving kit fit for a king. Make that special man in your life feel happy and tip-top.
Save this product for later